Hey guys, I'm throwing up a list of my favourite Apps for the iPhone.
First of the bat is Mirrors Edge. Mirrors Edge is an adventure game giving you the chance to complete missions and also do time runs and try to beat other people speed record. It costs £2.99 to buy but gives the user hours and hours of fun.
Robot Unicorn is a game in which you have to run as far forward as you possibly can. You do this to beat old scores and to create new records. This game has an awesome song to keep you in the mood to play more of it. this game costs £0.59p and is truly work the price giving the user lots of fun well worth the buy.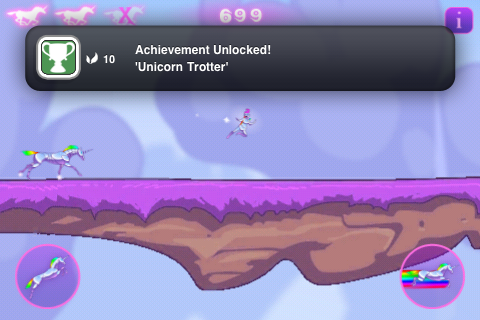 Minigore is such an addictive game. The game play is very intense as you fight to survive against lots of mobs. These mobs attack you from all angles so to keep alive you must find new weapons and power ups from crates. This game costs only £0.59p and is a great buy
Tap DJ - Mix and Scratch Your Music
Tap DJ is a DJ deck allowing you to be able to throw down your music and mix it to your advantage. This is truly a great App giving you lots of fun. You can mix your favourite music and even put two songs together! This App costs £0.59p and is of excellent value!
These Apps are some of my favourites and in the future I will sharing with you more!
I wanna know what your favourite Apps are and what you think of these ones